Op deze pagina maakt u kennis met onze ereleden.
19WAC505
Om te beginnen is een van onze oudste leden, Arie, op 4 maart 2013  86 jaar geworden. Omdat hij nog steeds uitkomt onder de call 19WAC505 hebben we besloten Arie het erelidmaatschap toe te kennen.
One of our oldest members, Arie, has reached the age of 86 years on 4th of march 2013. Because arie still uses the call 19WAC505 we made Arie a honourable member of the WAC-DX Group.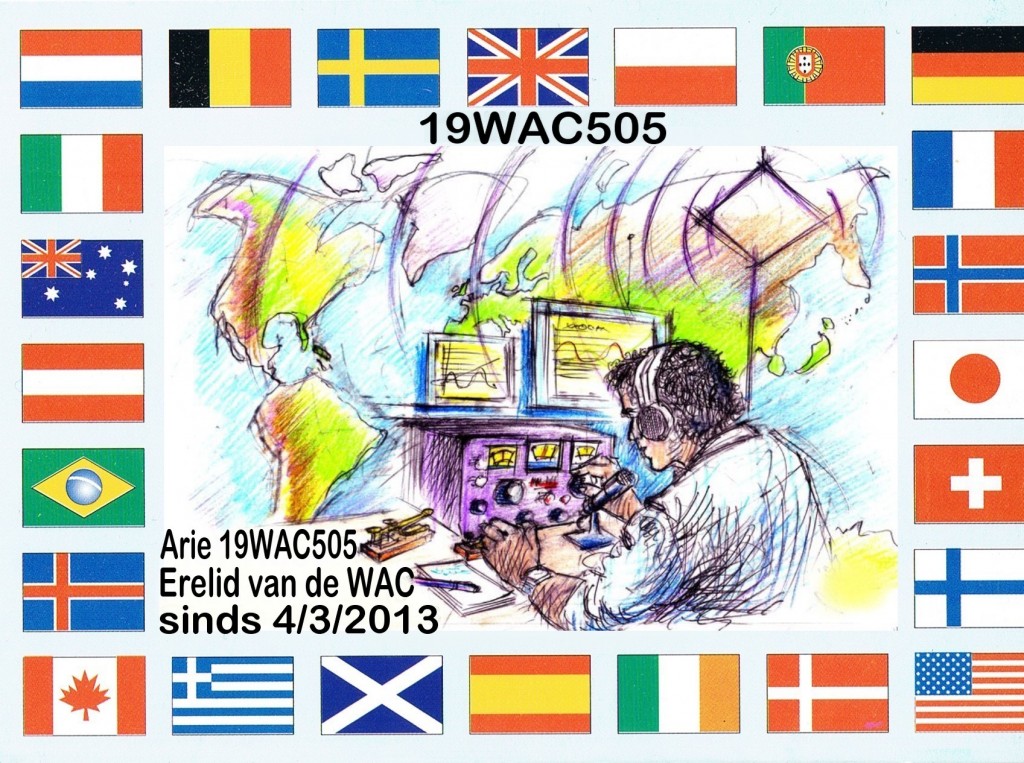 26WAC132
Vervolgens is Irwin nog steeds aktief met de WAC-call 26WAC132 en dat levert Irwin na 30 jaar ook het erelidmaadschap op!
Irwin is still very active using the WAC-call 26WAC132, reason to make Irwin honourable member after 30 years of membership!
19WAC004
De 19WAC004 Wolfgang heeft heel veel gedaan voor de wac dx club en we zijn hem hier erg dankbaar voor.